TV, Radio and Podcast Interviews
Interview: Kelly Brogan and Beatrice Birch
Interview: Healing with Speech Arts at Inner Fire
Interview: Inner Fire Healing With Whole Foods
The Failings of "Mental Health": How a Seemingly Benign Concept Might be Dangerous
Soul Healing
Interview with Timothy J. Hayes, Psy.D
We are Creators, Not Victims
Today's conversation between Beatrice Birch and Dr. Fred touches upon:
The holistic philosophy and lifestyle of Inner Fire, and how it trains participants to be creators, not victims
The artistic therapies and work programs at the heart of Inner Fire
Why Beatrice remains "pro-choice" when it comes to medication
The startling correlation between suicide and psychotropic medication
Rhythm as a secret to healing
Why Beatrice prefers the term "soul health" over "mental health"
Inner Fire: Providing Deep And Lasting Healing With Beatrice Birch (Podcast)
Podcast with Beatrice Birch and James Moore
How Inner Fire works to help the people that attend and how a core principle of their healing work is that human beings are creators, not victims.
Please visit this link to listen to the Podcast.
East Wing Grand Opening
Please watch the video from Brattleboro Community TV of the completion of the first phase of Inner Fire's
new home at Grace Book Farm in Brookline, VT.
The Dr. Peter Breggin Hour Archives
August 21, 2019: A kind, gentle and thoughtful conversation with Beatrice Birch, an art therapist who founded Inner Fire, a non-drug, small residential "proactive healing community" in Vermont.
Healing from Depression and Psychiatric Medication with Community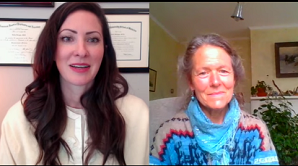 March 14, 2017: Watch here
---
Let's Talk about Mental Health and Addiction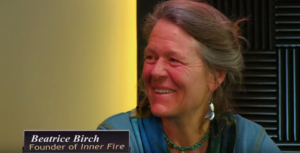 Beatrice Birch: Brattleboro, VT TV: Let's Talk about Mental Health and Addiction.
March 9, 2015 at:  https://www.youtube.com/watch?v=sDu3zlF7fvA
Dec 7, 2015 at: https://www.youtube.com/watch?v=aX8aSTgfXkk
---
Dabney Alex interviewing Beatrice Birch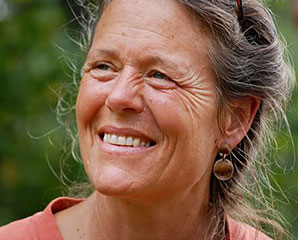 Dabney Alex interviewing Beatrice Birch for Shades of Awakening Podcast and Radio program at:  http://events.instantteleseminar.com/?eventid=82008516 (or scroll to Beatrice Birch at www.shadesofawakening.com/monthly)
---
The Best Medicine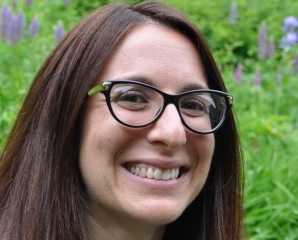 A physician once said, "The best medicine for humans is love." Someone asked, "What if it doesn't work?" The physician smiled and said, "Increase the dose." –Anonymous
---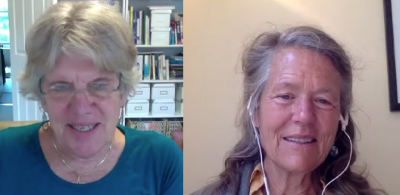 Interview with Emma Bragdon PhD, Executive Director of IMHU and Beatrice Birch – Click here.

PeerForum at Advocacy Unlimited – Click here to read PDF.