Inner Fire Board of Directors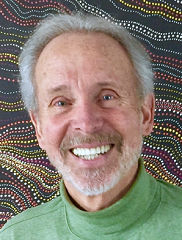 James Pewtherer
Board Chair
Full Profile
James Pewtherer has worked as an educator in Waldorf education for over 40 years, teaching children, young people and adults. He has been an active leader in this school movement, both nationally and internationally since the early 1980's, working continually to develop curriculum, approaches to teaching, and organizational forms that will address the whole human being in a healthy way.
His interest in the work of Inner Fire grows out of this active involvement with and study of human development and education. The effectiveness of the approaches used at Inner Fire through the co-working of guides and seekers is extraordinarily promising. This work, which has already allowed some Inner Fire seekers to throw off their dependency on psychotropic drugs, is an indication of what would be possible for so many more people struggling to regain control of their lives. It is in light of this need that he wants to help Inner Fire to share its findings, approaches and methods with mental health professionals and government health officials so that this work can be shared and financially supported. The health-giving activities practiced at Inner Fire offer real hope at a time when pharmaceutical solutions have fallen so far short of what is needed to help individuals become their healthy selves once again.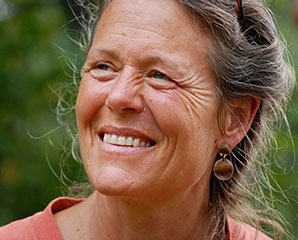 Beatrice Birch
Founder/Executive Director, Director of Outreach and the Therapeutic Healing Program
Full Profile
Beatrice Birch, Inner Fire founder and Board President, has worked as a Hauschka Artistic therapist for more than 30 years in integrative clinics and inspiring initiatives in England, Holland and the USA where the whole human being of body, soul and spirit was recognized and embraced in the healing process. She has lectured and taught as far afield as Taiwan. Her passionate belief in both the creative spirit within everyone and the importance of choice, along with her love and interest in the human being has taken her also into prisons where she has volunteered for many years offering soul support through Alternatives to Violence work and watercolor painting.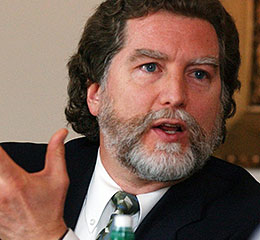 Tom Kavet
Board Treasurer
Full Profile
Tom Kavet, Inner Fire Board Treasurer, is President of Kavet, Rockler & Associates, LLC, an economic and public policy consulting firm (www.kavetrockler.com). For the past 19 years, Tom has been the State Economist and Principal Economic Advisor to the Vermont Legislature, where his firm provides economic forecasting and related analytic services. Prior to starting KRA in 1989, Tom was a Vice President at DRI/McGraw-Hill, the nation's largest economic consulting firm, where he started and led the construction and real estate forecasting group. In addition to many non-profit and community boards, Tom is a member of the Policy Advisory Board of the Federal Reserve Bank of Boston.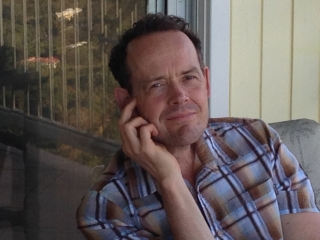 Robert Crego
Board Member
Full Profile
Bob has worked in community development for nearly 30 years. He is primarily experienced in developing multi-family and senior housing, using federal and state grant funding, bank financing, and Low-Income Housing Tax Credit equity to help create 700 units of affordable housing. He was founding Executive Director of Valley Cares and oversaw the development of West River Valley Senior Housing project in Townshend, which was named Best New Senior Housing Project in the Nation by the National Low-Income Housing Tax Credit Coalition in 2008.
Bob has also worked as a development consultant to nonprofits in Vermont, performing strategic and business planning, financial feasibility studies, market assessments, grant writing, program development, and project and finance management. In addition to housing, he has worked with organizations and businesses involved in health care, health education, the arts, alcohol, tobacco, and drug abuse prevention, and mental health programming.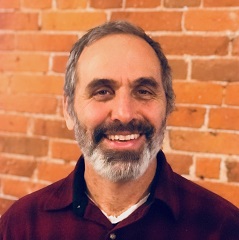 Raphael Rosner
Board Member
Full Profile
Raphael Rosner received his BA in Applied History from Carnegie Mellon University and his Master of Architecture degree from Rensselaer Polytechnic Institute. Raph's lifelong interest in earthen architecture and biophilic design led him to study and work with Rumi scholar, architect and inventor of Super-adobe Nader Khalili. Lakota tradition has also been central to Raph's personal practice for many years. This confluence of earth-based building and Native spiritual ceremony informs his commitment to intentional body/mind approaches to healing, enabling individual as well as collective transformation toward wholeness.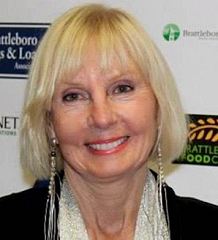 Lynn Barrett
Founder and president of Primetime Concepts, Inc. and publisher of SO Vermont Arts & Living magazine
Full Profile
Lynn Barrett is founder and president of Primetime Concepts, Inc. and publisher of SO Vermont Arts & Living magazine. She is an award-winning communicator with over 25 years experience in media, marketing and public relations. As president of Primetime Concepts, Inc., she has an enviable track record in creating and executing literally hundreds of consumer brand campaigns, sponsorships, special events and cause-related programs for corporate clients such as Chase, Hyatt Resorts, American Society of Travel Agents (ASTA), Parker Brothers, The Home Service Store, the Manchester Designer Outlets, Historic Manchester, Southern Vermont; NEC, McDonald's, Lincoln Life, Citicorp, Louis Vuitton, Golisano for Governor, among others.
PTC's non-profit clients have included the Ronald McDonald House, Camp to Belong, The Susan G. Koman Race for the Cure, High 5 Adventure Learning Center, Foundation Fighting Blindness, Rescue Inc., Strolling of the Heifers, Brattleboro Chamber of Commerce, Southern Vermont Regional Marketing Program, Susan G. Komen Race for the Cure, Brattleboro Retreat 175th Anniversary, Landmark Trust, The Nature Museum, New England Center for Circus Arts.
She is expert in translating ideas and issues into "media-worthy" and social media-worthy stories and events. Her interest in Inner Fire is to assist a young, deserving non-profit that offers an alternative choice, develop their story and get it out to the world.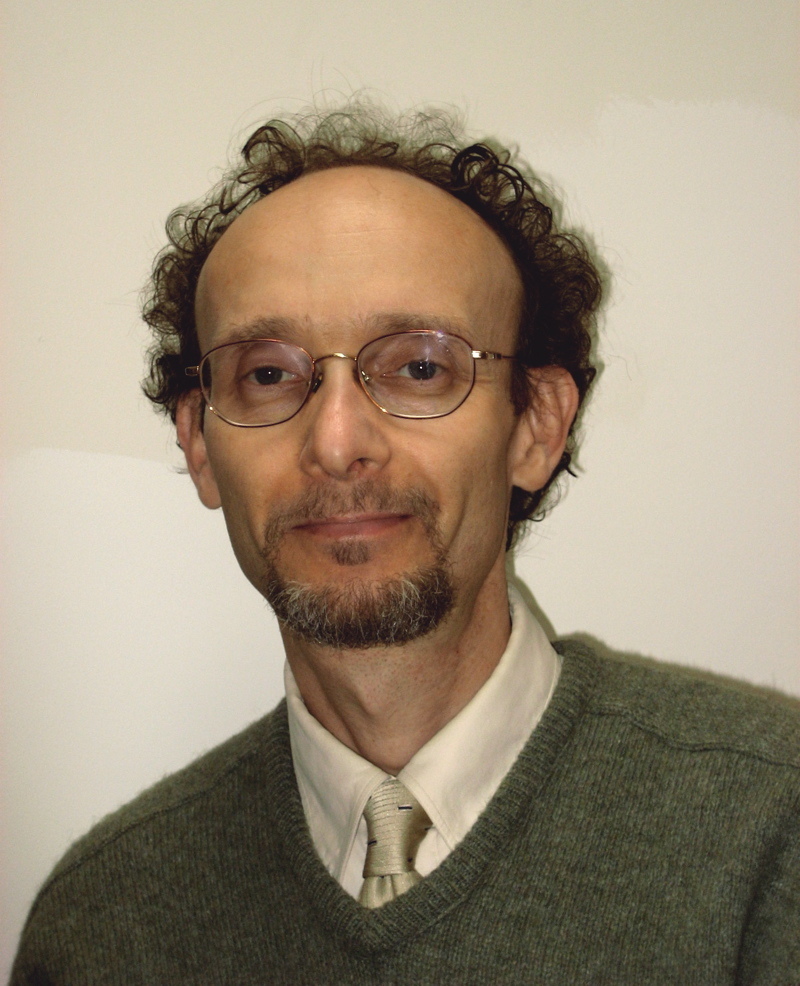 Julian Jonas
Healthcare Practitioner
Full Profile
Julian Jonas has over 35 years of experience as a healthcare practitioner.  He is a graduate of Cornell University with a degree in Asian languages and philosophy; graduate of the  Meiji College of Oriental Medicine in Osaka, Japan; and a graduate of the New England School of Homeopathy and the North American Homeopathic Master Clinician Course.
Julian maintains a private homeopathic practice, is active teaching and writing about natural healthcare, and volunteer activities. Over two centuries ago, the founder of homeopathy, Samuel Hahnemann, decried the harsh and suppressive treatment of the mentally ill that was the norm at the time not merely for its cruelty but also for its inefficacy.  He recognized in homeopathy a gentle but powerful form of healing that promotes a return to health through invigoration of self-corrective vital energies inherent in each person. Thus, Julian was drawn to the mission of Inner Fire because it seeks to facilitate for each participant a return to a state of well being and productivity through the engagement of his or her spiritual, mental and physical being.  Free of the suppressive and often harsh therapies that are the norm in our day, it is the perfect environment to support and maximize homeopathic treatment. Julian is excited and truly grateful to have the opportunity to partner with the teachers, healers and, above all, the seekers who make Inner Fire such a unique endeavor.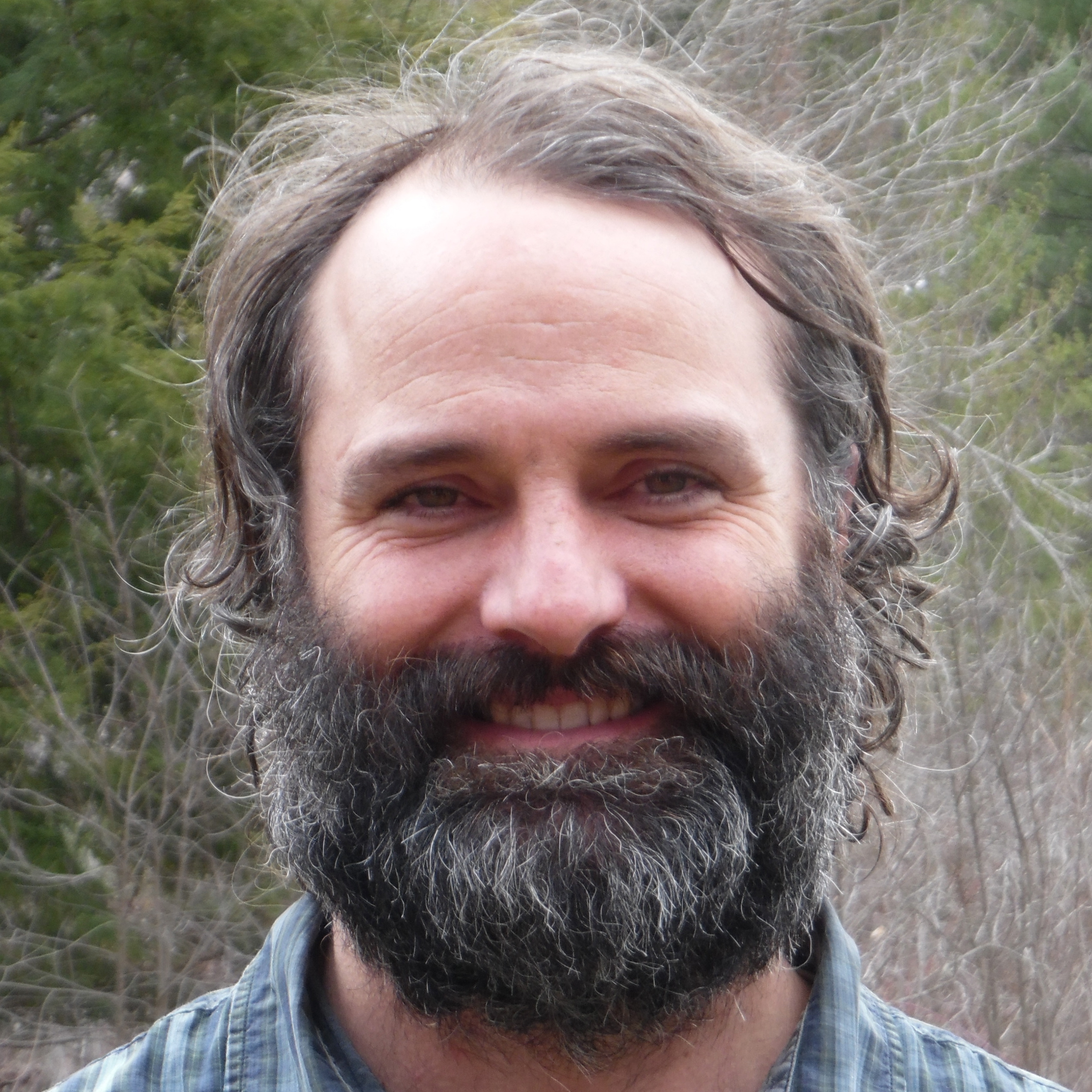 Zach Holmes
Forester
Full Profile
Zach Holmes joins Inner Fire as a forester and carpenter. He comes to us after 18 years as an outdoor educator, program coordinator and leader for a relationship-based holistic high school. He is experienced in guiding individuals to challenge themselves in a safe and compassionate way. He uses eco-psychology, team building and mindfulness while teaching foraging, bush crafting, land stewardship and carpentry. Zach has studied Focusing and Nonviolent Communication with Wendy Webber and Beatrice Blake. He was taught native skills by Brian Robertshaw.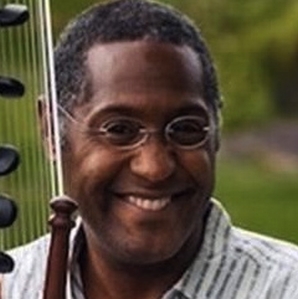 John Hughes
Drumming Guide
Full Profile
John Hughes leads regular musical evenings at Inner Fire. He is an internationally acclaimed composer, kora player, percussionist and vocalist, whose style ranges from traditional west African rhythms and melodies to original work that crosses cultural boundaries and fuses disparate influences. John takes listeners on an intimate musical tour of universal expressions of joy and hope, at once soothing and uplifting. Also a sculptor, dancer, instrument builder and educator, John holds a B.F.A. from the Tyler School of Art and an M.F.A. from the University of Wisconsin – Madison. John has studied the music, song and dance of West Africa for more than 20 years, training with numerous master drummers and dancers from Guinea and Mali, including Mamady Keita, Famoudou Konate and Youssouf Koumbassa. Please visit John's website to learn more: www.johnhughesarts.com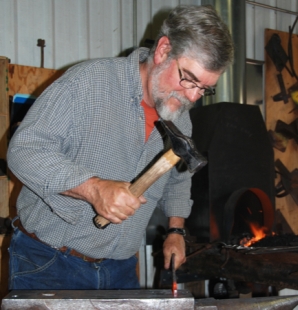 Ian Eddy
Blacksmith
Full Profile
I think that one of the greatest things going in my connection to Inner Fire and working with their seekers is the ability to connect seekers with the creative process. My craft involves basic elements to life – earth (iron), fire (forge) and water (for quenching the iron). Utilizing basic blacksmithing skills, seekers have found the magic of transforming rigid and inanimate material into something that is entirely unique to them – they made it by their own hand – a rewarding experience not often found in today's world.  It is a privilege to share this experience with them.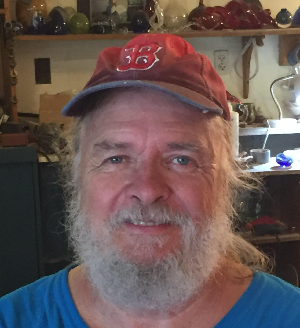 Bob Burch
Glass Blower
Full Profile
Bob Burch fell in love with glass blowing when he first set his eyes on this process many years ago. It is magical and sensual, touching something deep inside him…as he says, it is a dance and he loves dancing! Yet glass blowing is also demanding and asks one to be focused and observant while working with gravity, centrifugal forces, color and the process of heating and cooling. Before one's eyes 'stone' is transformed into 'honey' in a matter of seconds. Glass blowing draws an engaged person away from their physical and emotional pain and as Bob states: "It is a positive thing to love and to become passionate about!" There is an alchemical element to this craft which he shares with a quiet enthusiasm. Bob loves the concept of Inner Fire and welcomes the opportunity to kindle the love for and dance of glass blowing in the seekers who are broadening their lives and discovering latent skills.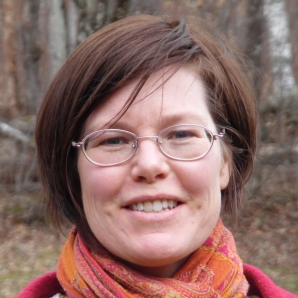 Marguerite Gadbois
Spacial Dynamic and Massage Therapist
Full Profile
Marguerite Gadbois, Spacial Dynamics practitioner, brings several years experience in the realm of natural healing, early childhood education and love of movement to her work at Inner Fire. Before joining Inner Fire in August of 2015, Marguerite spent four years in various teaching capacities at the early childhood campus of the Monadnock Waldorf School in New Hampshire. During this time with young children, Marguerite began using the therapeutic techniques from Spacial Dynamics professionally with children experiencing development delay, "spectrum" qualities, and what is traditionally described as behavioral challenges. Through her work with children and her passion for the development of the "life body", as well as a strong desire to be of service to humanity, Marguerite was eventually inspired to join Inner Fire. In addition to her love of all movement, Marguerite enjoys gardening, playing games, singing and playing the flute, and leaning into the places and spaces of acceptance, transformation, and joy.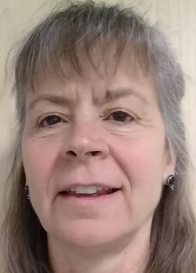 Donna Coty
Rhythmical Massage Therapist
Full Profile
Donna Coty has been a nurse since 1983. She became a Rhythmical Massage Therapist to augment what she could offer certain patients. Some of her patients were not being helped by mainstream medical treatments and she felt the need to investigate alternative methods to support her patients. She was introduced to Anthroposophical Nursing and Rhythmical Massage. Using these modalities, Donna assesses and identifies the needs of the patient and works with them to enliven and enrich what is already there. As a Rhythmical Massage Therapist, Donna uses specific oils, grips, strokes, and treatment plans and works on specific parts of the body and organs to promote levity, rhythm, warmth and harmony in the body. Donna is interested in working with other therapists and staff at Inner Fire to deepen the healing process that Inner Fire supports. She joins them for 6 weeks this summer. She is appreciative of this opportunity.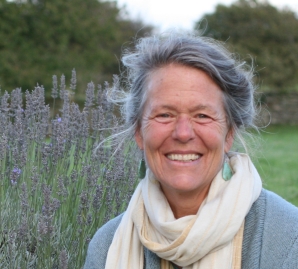 Beatrice Birch
Director of Outreach and the Therapeutic Healing Program
Full Profile
Beatrice Birch, Inner Fire founder and Hauschka Artistic Therapist, began her professional career as a teacher in an inner-city Waldorf School in Bristol, England in 1975. Deeply inspired by the healing aspects of Waldorf Education, she later completed a three-year medically based training in Hauschka Artistic Therapy in Gloucestershire, England. She has since worked as a therapist, lectured and consulted in multiple capacities over the past 35 years in the United States, England, Holland, and Taiwan. Beatrice has worked in her private practice, larger medical practices, and both public and private therapeutic residential communities with both adults and children struggling with a variety of psychiatric and physical conditions including cancer, heart disorders, asthma, addictions and other mental and "soul" health challenges. Beatrice has also worked in maximum-security prisons as a facilitator of the Alternatives to Violence Project (AVP) and guiding watercolor painting as part of an artistic therapy program she developed in a medium security prison. At Inner Fire, which she co-founded in 2012, Beatrice focuses on her work as a therapist and guide, in addition to overall program direction and development.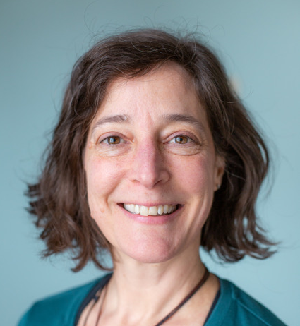 Jennifer Frey
Yoga Therapist
Full Profile
Jen Frey, our Yoga Therapist, holds to a core philosophy that yoga should be available and accessible to all. She creates a comfortable, relatable and relaxed atmosphere in which a challenging flow is punctuated with warmth and giggles. Her goal is always to get you to try something new with a sense of humor. She embraces a versatile Vinyasa flow and modifies to suit all levels. Mindfulness, breath work and inspiration from Buddhist teachings are fundamental ingredients in her approach. Jen began practicing yoga in 1998. What started out as a purely physical endeavor evolved into a pathway for life. Jen is an E-RYT 500 and a YACEP, she studied Fluid Yoga with Kevan Gale at Stil Studio, Boston.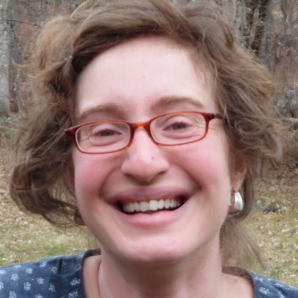 Elia Gilbert
Singing & Overnight Guide
Full Profile
Elia Gilbert came to Inner Fire in October 2015, with a background in Waldorf early childhood education. She received her teacher training at the Alkion Program in Ghent, NY, and has taught in mixed-aged kindergartens for nine years. Currently she is the director and lead teacher for the Garland School in Brattleboro. She was drawn to Inner Fire to work with this community of people who are searching for healing and inner growth. One of the key aspects of Inner Fire for Elia is that while everyone must continue to engage in growth and inner challenge, there is also fundamental acceptance and respect, that makes the work here feel very human. Every week, Elia brings songs from various parts of the world to work on together. She also can be found at meal times, over the weekends, doing overnights, or doing practical outdoor work with the seekers.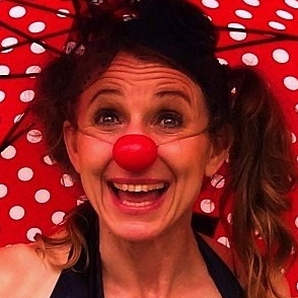 Nettie Lane
Circus Arts Guide
Full Profile
In 2006, Nettie Lane left her job as Education Director for LandPaths, an environmental non-profit, to devote herself to her true passion: Circus Arts. In 2008, she moved to Vermont to attend the Professional Track Training Program at the New England Center for Circus Arts where she focused on Trapeze and Duo Acrobatics. Nettie's interest in theatrical clowning led her to study with Giovanni Fusetti, Paola Coletto and Aitor Basauri. Currently, the German wheel has captured her imagination and she has been training and collaborating with it ever since. Nettie has performed with Flynn Creek Circus, Zany Umbrella Circus, Art Farm-Circus for a Fragile Planet, New England Center for Circus Arts, Nimble Arts, Savvy Productions, Overhead Arts and the Payomet Performing Arts Center and Droplet Dance. Her festival appearances have included: Life is Good, Wanderlust, Clearwater's Great Hudson River Revival, Petaluma Rivertown Revival, and the New York Clown Festival. In 2015, she assisted Giovanni Fusetti in the International Clown Training in Boulder, Colorado. Nettie has traveled extensively in the United States and Europe; she currently resides in Brattleboro, Vermont where she is on staff at the New England Center for Circus Arts, and works for Circus Smirkus as an Artist-in-Residence in schools throughout New England. In 2013 Nettie began teaching theatrical clowning classes and since then has had the honor of midwifing over 80 clowns. She firmly believes in the power and humanity of the Sacred Fool as a way of excavating inner wisdom.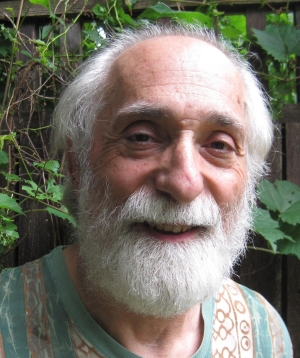 Alan Steinberg
Psychosynthesis Practioner
Full Profile
Alan Steinberg worked for a decade in early elementary education in N.Y.C. and Pittsfield, Ma; and as a potter for 49 years, 25 of them full time. Trained in Psychosynthesis, Psychoneuroimmunology, Ecopsychology and Expressive Arts, he maintains a practice in Brattleboro, VT, working with couples and individuals. He teaches clay classes integrating skill building with spiritual expression, and leads clay workshops that respond to poetry, mythology, ritual, and nature. He feels drawn to Inner Fire because it shares his view that, as the seed holds the promise of the tree, we all hold within ourselves a natural capacity to grow, beyond whatever our present limitations may be.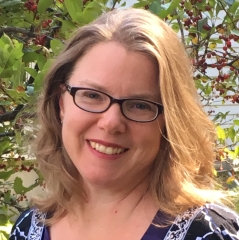 Laura Young
Office Manager
Full Profile
Laura Young serves as Inner Fire's Office Manager. She returned to Vermont, her home state, after living and working in Central Florida for 20 years. With a Bachelor's Degree in International studies, and over 18 years of non-profit administrative and assistant store management work, Laura has a deep interest in, and passion for, administratively supporting the work of natural therapies as a healing choice. She also enjoys studying and using herbs, natural supplements and therapies to detoxify and support the body for optimal health. She is passionate about the organizational role she is able to play in helping facilitate effective tapering processes and the empowerment of individuals to lead fulfilling and successful lives. Laura also enjoys hiking, walking, nature, family adventures and all of Vermont's unique culture.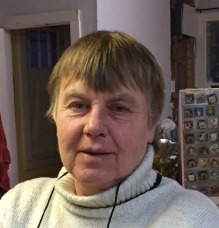 Edel Byrne
Stained Glass Guide
Full Profile
Edel Byrne has worked with stained glass since 1990. She fully embraced the media while working in a 3 year apprenticeship with Christopher Pearson in Cape Cod Ma. In 1993, she opened her own studio to explore the creative possibilities with glass developing a style which lends itself to a freedom of expression in design.
The process requires patience and focus from choosing colors, keeping in mind how they play off each other in the light, cutting the glass into desired shapes,laying out the pattern as one sees it and finally learning the skills to solder the pattern together.
There is tremendous healing to be found in the creative process and Edel welcomes the opportunity to share her experience with the seekers and witness what each individual creates as each one transforms sheets of glass into a panel of their own vision.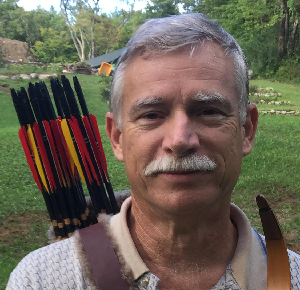 Mark Miner
Archery Teacher and Bee Keeper
Full Profile
Mark Miner teaches mindfulness through archery. The consistent practice of how the feet are placed, how the bow is held, how the fingers are placed on the string, and how the arrow is drawn and released invites the seeker to be in the here and now.  He is often heard saying, "I am not concerned if you hit the target or not. I am concerned if you are paying attention to what you are doing."
Mark comes to us with a B.S. in Nuclear Engineering Technology and from a career in nuclear energy where he held a senior reactor operator's license and supervised the operators at the controls of a commercial nuclear reactor.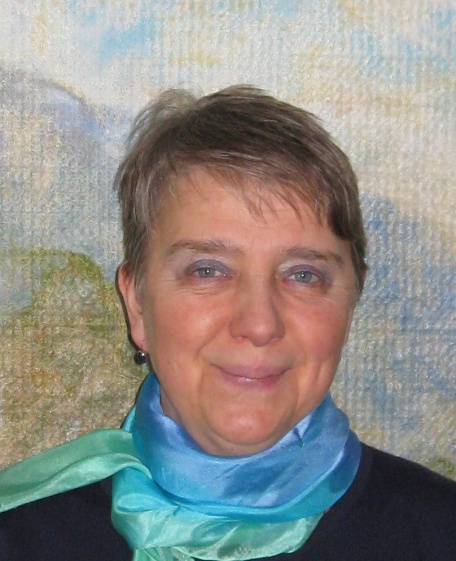 Tamara Potselueva
Healthcare Practitioner
Full Profile
Anthroposophical, Naturopathic Doctor, Scientist, Registered Nurse, Journalist/Writer, Teacher.  Tamara is using integrative multimodal human- centered therapeutic approach based on a holistic understanding of man and nature and of disease and treatment.
She applies an integrated image of the whole human being in illness and health, focusing on prevention, education and self care. Tamara believes in the "Inner Physician" and the self-healing potential of the body which, if properly supported, empowers an individual to achieve the highest level of health possible in given conditions. Illness is an opportunity for positive changes and with a new balance in life, one is drawn closer to its meaning and purpose. Anthroposophical remedies support the self-healing forces of the body and which work with the patient and not for the patient, they do not suppress symptoms but address the cause of the disease.
Symptoms of disease are the manifestation of self-healing forces working to overcome the underlying condition, which is the illness.
Tamara is drawn to working with seekers at Inner Fire because she believes in giving people the opportunity to be proactive. Being responsible for one's own health, actions and healthy choices is the right of human beings. Tamara Potselueva has private practice in CT and serves as a school doctor in Housatonic Valley Waldorf School.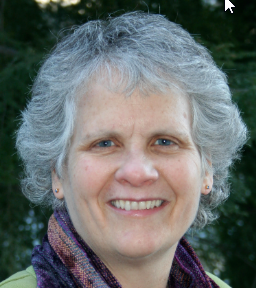 Kaiilama Morris
Somatic Breath Therapist and Life Coach
Full Profile
Kaiilama Morris is a Somatic Breath Therapist and Life Coach with a private practice for the past nineteen years in Brattleboro, VT. Her greatest passion is to support individuals of all ages to connect, remember and enliven their own true inner wisdom. She knows it is possible to integrate trauma, live medication free, emotionally and mentally balanced, whole and fulfilled lives She received a BA from St. John's University in Criminal Justice. She initially studied with Judy Kravitz of the Transformational Breath Foundation and then completed her ten year training with the Power of Breath Institute. Over a period of eight years she co-taught Empowerment Trainings and Facilitator Trainings via the Power of Breath Institute, a two year program for breath therapist certification. Native American wisdom teachings, spiritual ceremonies such as Sacred Pipe, sweat lodge and vision quest with a deep love and connection to the Earth continually inspires her commitment to individual and collective transformation. Additionally Kaillama has always enjoyed a deep love and connection to children of all ages. She has a genuine intuitive gift sprinkled with experience, compassion and deep inner knowing. She consistently champions joy, overall well being and true happiness.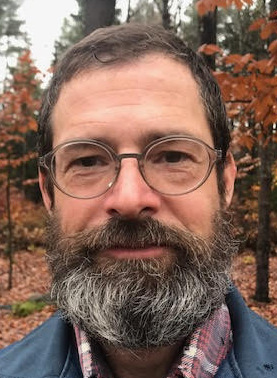 Troy Gangle
Residential Life Skills Guide
Full Profile
Troy comes to Inner Fire with a strong intention to help alleviate the suffering of humanity. After five years of intensive study at a Zen Buddhist monastery, he realized that the most fruitful expression of his path was within the challenges and opportunities of lay life. Since leaving the monastery he has partnered with his wife to raise their two children and create a life of interwoven spiritual practice. He has worked in multiple fields, carrying his single intention through each. These fields include work in a sanctuary for abused and abandoned farm animals, mindfully based carpentry, and work with underserved populations such as homeless families, children in the foster system, and those living with trauma, abuse, and neurological challenges. Troy continues to work closely with various Buddhist teachers, and is also the firekeeper in the Lakota tradition. Troy feels a deep resonance with the mission of Inner Fire, and the belief that every human being has the potential to live a life free of medications through their own individual expression, and that personal challenges can be dealt with through spiritual inquiry and earnest discipline. He lives with daily gratitude on a hillside in Marlboro VT.
Ryan Dillon
Overnight Guide
Full Profile
Ryan Dillon – Ryan serves here at Inner Fire in the role of Overnight Guide. Ryan is a father, partner, and explorer of inner silence. His main interests lie in natural parenting, trauma resolution through body-centered approaches and fully embodied Non-dual Realization that includes our human experience without false transcendence. Outside of Inner Fire, He works one-one with individuals mainly experiencing Spiritual Emergence / Crisis and supports them in integrating and grounding their experience. His main studies include Inner Presence Coaching along with beginning Somatic Experiencing Training. He lives in Guilford with his partner and 5-year-old daughter on a homestead with 3 other families, building deep friendship and (hopefully) resilience, inner and outward. Working at Inner Fire has allowed Ryan to grow as a guide in claiming his voice and to encourage our Seekers to do the same and much more!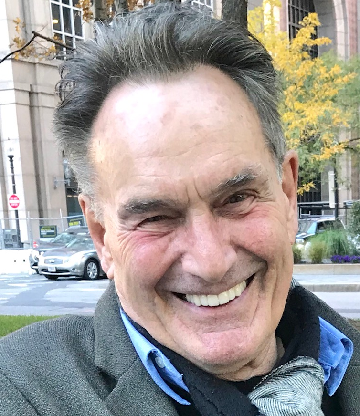 Henri Koshen
Life Coach
Full Profile
As a developmental Life Coach, trainer in Spiral Dynamics, and the Integral methodology, Henri is passionate about sharing his lifelong experience within the therapeutic environment here at Inner Fire.  A natural intuitive, Henri brings his expertise from a deep experiential therapeutic background in counseling, stress management and non-violent communication. He has helped establish effective community programs in meditation and healing practices. Henri is an Author of many books on self-development published in seven languages since 1976.
He is an inaugural member of the Integral Institute and uses the Integral Coaching modality, which he feels is the most complete, conscious, and creative method of coaching in the world today.
Although his academic degrees are in the Fine Arts and Design, Henri has merged his professional experience in the healing arts in an effective process for creating a fresh beginning for anyone. Henri feels that of all his creative endeavors, living life consciously and lovingly is really the deepest, most exciting, timeless and enriching experience of being human.
"I am excited about the new frontiers in human, personal and cultural development that are emerging during these times of great change and I consider that Inner Fire is meeting those challenges with an amazing  vision of the human being".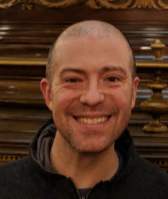 Adam Pruett
Psychiatrist
Full Profile
Adam Pruett, MD, MPH has been practicing psychiatry for over 10 years. Throughout the years as an inpatient psychiatrist, he has become disillusioned seeing trends in polypharmacy and the focus on people's symptoms and weaknesses instead of supporting and validating their strengths. As a midcareer psychiatrist, he has given more thought to side effects of medications that he places people on and has become quite concerned seeing how people struggle when they do choose to taper off medications.
Dr. Pruett is very excited to join Inner Fire and is excited to be player in supporting its mission. During this upcoming year, he is completing an Integrative Psychiatry fellowship and looks forward to using the knowledge to assist seekers with a multidimensional approach.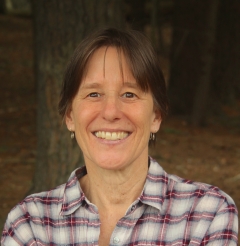 Joyce St. Jean
Director of Operations
Full Profile
Joyce's life work has been helping improve the quality of people's lives.  She has done this through work in the nonprofit and for profit sectors; from working with people who have multiple barriers to employment create opportunities to become economically self-sufficient, to owning and operating a general store that was a vital hub of community connection for people in rural Vermont.  She enjoys taking projects from conception to completion.  She has worked with people who have experienced different types of trauma and who struggle with addiction or mental illness.  She is trained in Trauma Informed Care Techniques and the effects of Adverse Childhood Experiences (ACEs).  She has successfully helped people make progress through developing a caring support system and assisting them find meaningful engagement in the community.  Joyce holds a Bachelor of Art and Business Management degree from Vermont College and a Master's Degree Certification in Nonprofit Management from Marlboro College Graduate School.   Joyce is an avid hiker and enjoys being active in nature.  She also enjoys cooking, reading, playing the uke and spending time with good friends.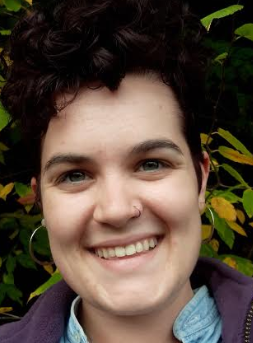 Aaren Weiner
Residential Life Skills Guide
Full Profile
Aaren Weiner comes to Inner Fire after 6 transformative years of healing from childhood sexual trauma and a family lineage of abuse, addiction and mental illness. They have a breadth of experience in the healing arts – yoga, dance, somatics, intuitive plant medicine, nutrition, meditation, expressive arts therapy and community work. Aaren is deeply committed to social justice and identifies as non-binary, a practicing Jew and an intersectional feminist. They grew up singing and playing classical music, and was taught Jewish song leading by strong Jewish women leaders. Aaren has a professional background in peer support and crisis work, and loves working in community to create new futures that nourish and sustain everyone involved. Aaren spends as much time as possible in nature and is devoted to their own inner work of embodiment, self-love and being of service. They will be certified to teach trauma-informed, anti-imperialist yoga/movement in October 2019. In their free time Aaren nurtures their connection to nature and Spirit, celebrates Shabbat with beloved queer Jewish community, and dances/sings/makes art. Aaren is incredibly excited to become part of the fabric of Inner Fire and looks forward to being in community with others who value healing, creativity and transformation!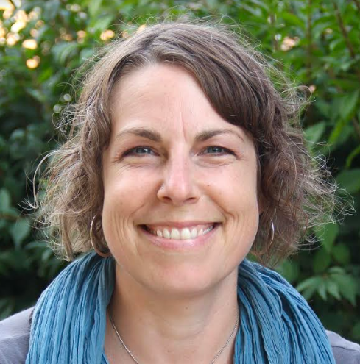 Julia Hampton
Nutritionist and Chef
Full Profile
Julia is passionate about the healing power of food and empowering people to care for themselves through developing mind-body awareness and learning to cook nutritious food.  With a Masters in Nutrition, a BA in Social Work, and a background in youth development, kitchen management, and personalized nutrition counseling, Julia brings a depth of knowledge and experience to working with individuals, and in communities, to create positive change. She is excited to be working in a kitchen again providing healing meals, teaching cooking skills, and guiding seekers around nutrition in their healing journey.
Inner Fire Advisory Board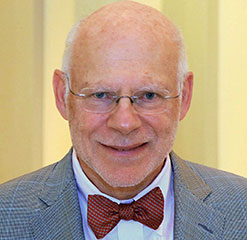 Francis Greenburger
Founder and CEO of Time Equities Inc.
Full Profile
Francis Greenburger is the founder, chief executive officer and guiding force behind Time Equities Inc. Established in 1966, Time Equities Inc. (TEI) has been in the real estate investment, development and asset & property management business for more than 45 years.
Mr. Greenburger is also the Chairman of Sanford J. Greenburger Associates, Inc., a literary agency, and is the founder and principal benefactor of Omi International Arts Center, established in 1992. Omi is a not-for-profit arts organization with residency programs for international visual artists, writers, translators, musicians, and dancers, as well as year-round arts education program, an experimental architecture lab, and The Fields, a renowned sculpture park located on a 300-acre property in Ghent, New York.
Mr. Greenburger is also a very active board member of several not-for-profit organizations: Alliance for Downtown New York, Baruch Real Estate Advisory Board for the Department of Real Estate, Lavigny Writer's Residency, Lincoln Center – Real Estate and Construction Council, Little Red Schoolhouse/Elizabeth Irwin High School Board of Trustees, Lower Manhattan Cultural Council, MASS MoCA, Michael Wolk Heart Foundation, NYU Real Estate Institute Advisory Board, and Sports & Arts in Schools Foundation.
In 2014, Mr. Greenburger started the Greenburger Center for Social and Criminal Justice, a non-profit organization committed to advocating for reforms to the criminal justice system. The Center believes that the criminal justice system should focus on rehabilitation and not only punishment, that laws should protect society, not penalize poverty, mental illness or underlying substance abuse, and that Judges must have the ability to fashion sentences that do justice while preserving human dignity and the potential for reentry, and include alternatives for incarceration. In founding the Center, Mr. Greenburger stated: "Mass incarceration, including of those with significant mental illness and addictions, is the most important social justice issue of our time and it is happening on our watch. I and every member of society have an obligation to respond and not allow it to go on."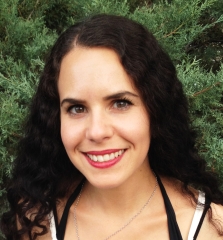 Dina Tyler
Trainer, Advocate and Peer Supporter
Full Profile
Dina Tyler is a psychiatric survivor, trainer, advocate and peer supporter. Dina is the Director of the Bay Area Mandala Project, a group bringing together alternative healing communities to support the transformational and spiritual aspects of extreme states of consciousness. She has seven years experience in community mental health working in early psychosis and bipolar intervention programs around California's Bay Area, where she trained and supervised peers and family supporters, trained clinical staff on recovery-based language and approaches, and brought compassionate alternative approaches through direct peer support and mentorship. She is a co-founder, facilitator and Board Member of the Bay Area Hearing Voices Network. Dina received her B.A. in Sociology, with a focus on mental health and stigma from UC Berkeley. She was awarded the prestigious Peer Specialist of the Year by the National Council for Behavioral Health in 2015 for her work with young adults recently diagnosed with Schizophrenia.
Dina's interest in Inner Fire comes out of her years seeing the need for alternatives to conventional mental health care, that people should have a choice in their treatment, and supports Inner Fire's vision to create a place of healing for those who have said "no more" to psychiatric hospitalization and medications.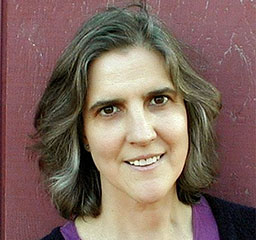 Olivia Stokes Dreier, M.P.A., M.S.W.
Executive Director of Karuna Center for Peacebuilding
Full Profile
Olivia Stokes Dreier, M.P.A., M.S.W. is the Executive Director of Karuna Center for Peacebuilding, a nonprofit in Amherst Massachusetts that works with international partners to promote social healing in countries recovering from war. From 2002-2012, she also directed the Conflict Transformation Across Cultures (CONTACT) Graduate Certificate Program at the School for International Training in Brattleboro, VT. Olivia has led programs in peacebuilding, inter-communal dialogue, and reconciliation in over 15 conflict-affected countries, ranging from Africa to South Asia, the Balkans, the Caucuses, and the Middle East. She recently directed a two-year inter-faith reconciliation program with 160 Buddhist, Hindu, Muslim, and Christian religious leaders in a region of Sri Lanka heavily affected by the 27-year civil war. She is currently developing a program in Burundi, Rwanda, and eastern Congo, focused on building the capacity of local groups to break inter-connected cycles of communal and gender-based violence.
In her early 20's, Olivia worked for two years with the Gandhian movement in India on rural development and non-formal education. She spent two years leading artistic therapy programs at Gould Farm, a residential psychiatric community, and then worked for 20 years in community mental health. Together with her husband, she also helped start the Hartsbrook Waldorf School in Hadley, MA.
Olivia holds a B.A. in Psychology from Yale University, a Masters in Social Work from Smith College, and a Masters in Public Administration from Harvard University's Kennedy School of Government.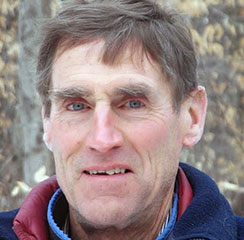 Sandy Reider, M.D.
Medical Advisor
Full Profile
Sandy Reider, M.D. graduated from Harvard Medical School in 1971, completed a medical internship at the Medcal Center Hospital of Vermont, and practiced family medicine and emergency medicine in Vermont from 1972-1985. For the past 30 years Dr. Reider has maintained a private medical practice in northern Vermont, with particular emphasis on nutrition, classical homeopathy and anthroposophical treatments. Dr. Reider has been one of Inner Fire's medical advisors since its inception.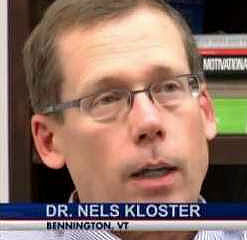 Nels Kloster, M.D.
Psychiatrist
Full Profile
Nels Kloster, M.D. has been practicing psychiatry in VT for 10 years with a focus on community mental health. Over time he has seen the limitations of medications, as well as their detrimental physical and psychological impacts. With the sense that pharmaceuticals are used for too many people, and for too lengthy periods of time, he has joined Inner Fire in the hope of furthering more rational and person-centered approaches to wellness.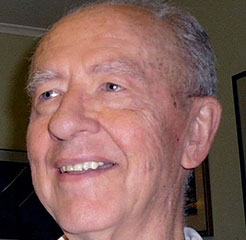 Gerhard Bedding
Activist
Full Profile
Gerhard Bedding emigrated to the U.S. from the Netherlands in 1955, having experienced 5 years of Nazi occupation during WW2. Gerhard is a renowned elementary school Waldorf teacher and tutor. From 1971-75 he edited a science journal for Xerox Education Publications. Gerhardt holds Master's degrees from the University of Chicago and Wesleyan University. As an activist, he has questioned nuclear power, defended health freedom and alternative medicine, and supported truth and transparency in government. His interest in Inner Fire has its roots in seeing a sister caught in the trap of psychotropic medications, and wondering how her biography might have changed if she had been exposed to a different healing protocol.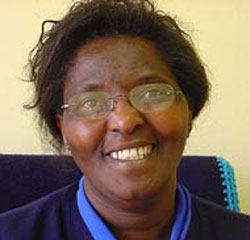 Thabile Mnisi-Msibi, Ph.D.
Founder and Director of Mission Society Care
Full Profile
Thabile Mnisi-Msibi, Ph.D. is the Founder and Director of Mission Society Care (MS Care), a hospice and skill development multi-purpose organization based in Johannesburg South Africa that has sought to provide care, education and a source of hope for people at the margins of society in South Africa. MS Care's mission is to: Educate underserved communities about the medical and socio-economic implications of HIV/AIDS and methods of prevention; Provide care and training for those suffering from the disease, providing dedicated, in-house care for those in the final weeks of life, and; Welcome AIDS orphans from the community with food, friendship, and afterschool programs. MS Care provides primary healthcare, pre- and post- traumatic stress counselling, HIV/AIDS education, care for abused children and women, palliative care through home and community visits, life skills training, training for caregivers, group support for caregivers, food parcels provision for the needy, projects development for poverty alleviation, and assistance with schoolwork (as well as school uniforms and school fees) for children without family or staying with family members who are illiterate. Dr. Mnisi-Msibi is also a multi–gifted International motivational speaker, best-selling author, radio and television personality, and business consultant. She sees global potential for improvement in mental health through the unique programs and treatment modalities offered by Inner Fire.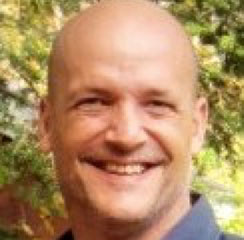 Piers Kaniuka
Chair of the Department of Integral Psychology at Burlington College
Full Profile
For over 20 years Piers has utilized spiritual, psychological, and wellness practices to help those suffering from addiction.
Piers is the co-founder of the Liberation Institute, a nonprofit dedicated to bringing wellness, recovery, and educational services to underserved populations. He currently serves as the Director of Spiritual Life for Granite Recovery Centers in New Hampshire. Piers is also core faculty in the Contemplative Spiritual Direction program at the Alcyon Center in Seal Cove, Maine.
Piers holds Master's degrees in Theological Studies, Counseling Psychology, and is a certified yoga instructor. Join him in his exploration of the causes and conditions of the addiction epidemic.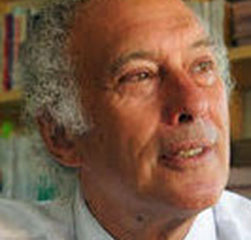 Ken Libertoff, Ph.D.
Psychologist
Full Profile
Ken Libertoff, Ph.D. served for thirty years as director of the Vermont Association for Mental Health, a statewide citizens' organization. During those years, Dr. Libertoff was a prominent lobbyist at the Vermont statehouse, representing those challenged by mental health and substance abuse issues. In 1997, under his leadership, Vermont passed the nation's most expansive and progressive parity legislation, which mandated parity in health insurance plans in Vermont between mental health care and physical health care services. Dr. Libertoff also was vigilant on annual appropriations processes while playing a major role on many initiatives including the prohibition of shackling children in the state's mental health and family services departments and a campaign to reduce the reliance of psychotropic medications in the treatment of children and adolescents. In 2009, Dr. Libertoff also led a successful campaign to regulate and reduce the influence of the pharmaceutical and medical device industry. As reported in the New York Times, Vermont became the first state to ban free gifts and food to members of the state's medical community while making all fiscal transactions transparent and part of the public record. Dr. Libertoff has lectured and consulted in more than 35 states, spoken at the Sorbonne in Paris and served as a consultant in South Africa. He retired in 2010 after three decades of public advocacy work and was honored by a Vermont legislative resolution (H.C.R. 360) highlighting his many accomplishments and "exemplary work as a mental healthcare advocate." Ken Libertoff was awarded a Ph.D. degree in Clinical Psychology and Public Practice from Harvard University in 1978. Ken's support for Inner Fire is based on a belief that, "Vermont and the nation need new and alternative approaches in the treatment of those who struggle with mental health and addictive disorders. Building new models, especially ones that build treatment approaches without reliance on pharmaceutical medications, is a most worthy quest."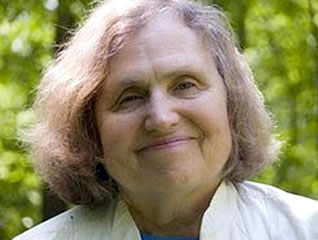 Mary Ellen Copeland, Ph.D.
Author, Educator, Advocate
Full Profile
Mary Ellen Copeland, Ph.D. is nationally and internationally recognized for her work in studying how people recover from mental health challenges. Her focus is on shifting the system of mental health care toward prevention and recovery through education, training, and research. Dr. Copeland is the author of many books, including: The Depression Workbook: A Guide for Living with Depression and Manic Depression, Healing the Trauma of Abuse: A Women's Workbook, Recovering from Depression: A Workbook for Teens, Living Without Depression and Manic Depression: A Workbook for Maintaining Mood Stability, Fibromyalgia & Chronic Myofascial Pain Syndrome: A Survival Manual, The Loneliness Workbook: A Guide to Developing and Maintaining Lasting Connections, The Worry Control Workbook, Winning Against Relapse: A Workbook of Action Plans for Recurring Health and Emotional Problems, and is the creator of the renowned Wellness Recovery Action Plan (WRAP). Dr. Copeland can be reached at maryellencopeland@mentalhealthrecovery.com. Her website is: mentalhealthrecovery.com.
Marc Clifton
Web Developer
Full Profile
Marc Clifton is a software developer specializing in web development and the Microsoft technology stack for server and desktop applications. He has worked in technologies as diverse as voter registration, satellite design automation, boat yard management, and insurance services. He also develops custom IoT applications in *nix using C, C++, and Python. He loves technical writing, having published several e-books through SyncFusion and over 200 articles on The Code Project, and is a past recipient of the Microsoft Most Valuable Professional award as well as current Code Project MVP. Marc helps to maintain the Inner Fire website as a pro bono gift to the Inner Fire community as he firmly believes that the integrative therapies that Inner Fire offers are absolutely vital to achieve long term healing and recovery from addiction and trauma.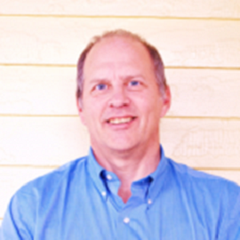 David Dunn
Partner, Phillips, Dunn, Shriver & Carroll Law
Full Profile
David Dunn is a partner in Phillips, Dunn, Shriver & Carroll, P.C. in Brattleboro, Vermont, concentrating in corporate, banking, and business law. He represents several non-profits in Windham County and has been on the boards of many others, including the Brattleboro Retreat, Winston Prouty Center for Child and Family Development, Youth Services, New England Youth Theater, Brattleboro Habitat for Humanity, and Windham County United Way. He graduated from Cornell University then attended Vermont Law School, graduating in 1981 with a J.D. and a Masters in Environmental Law. He practiced for six years in Washington, D.C. followed by seven years in Boston before returning to Vermont in 1995. Since that time he has practiced with the same firm in Brattleboro while raising two children.
David's interest in Inner Fire began when he was approached by Beatrice to provide legal services to the non-profit. He has always been a supporter of increased funding and awareness of mental issues and finding the best method for addressing the debilitating effects of addiction and related co-morbidity, and was (and continues to be) intrigued and supportive of Inner Fire's unique way of addressing and resolving issues on an individualized basis that leads to a life-long cure.